14 Dec

A Good Foundation – Make Up For Dry Skin

For those of you who have dry skin, you will know the difficulty it brings when looking for a good foundation.  Most of those aimed at dry skin end up looking the opposite.  They often have shimmery pieces added to replicate moisture in the skin, or the opposite end of the scale can be that they clog to our dryer patches and stick out like sore thumbs.

Through many years of searching for the perfect drugstore or "high-street" foundation I've finally found a few that don't make me too shiny or make my skin look flaky or patchy & I thought I would share with you my top 3 foundations to save you all having to root through hundreds of different ones, as with drug stores you can't typically tell if you will like it until you've bought it and brought it home.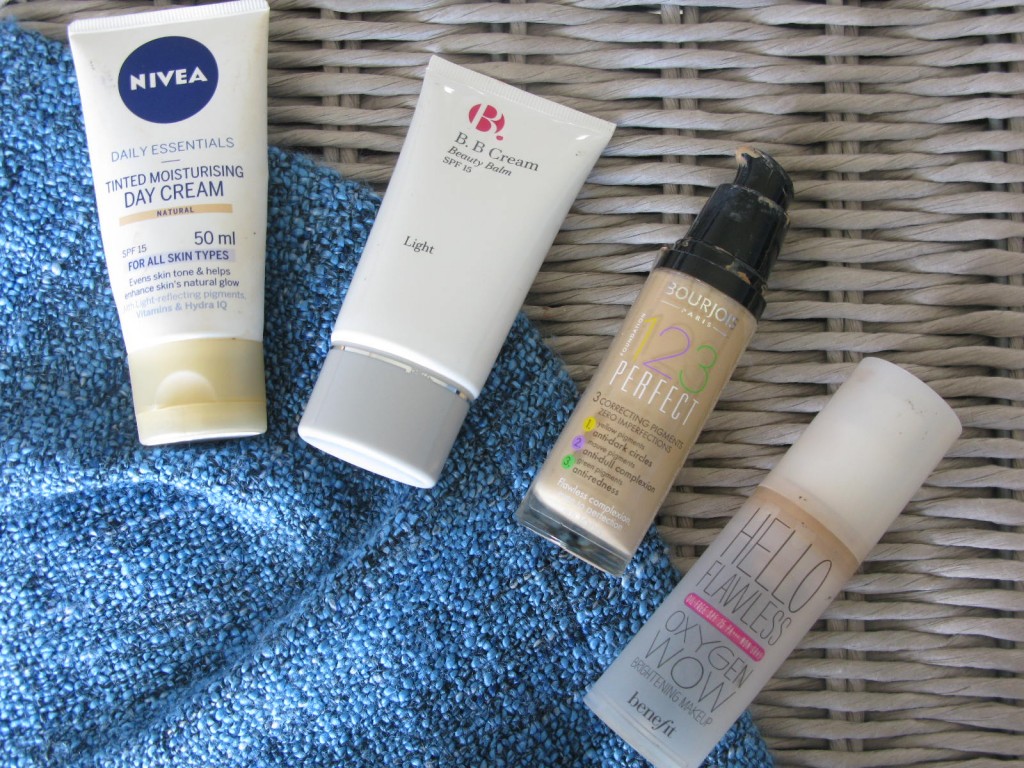 BB/CC Creams – Might seem like an obvious one but any moisturiser added with a foundation in general is going to help your base apply more evenly and not dry out your skin.  When it comes to BB creams I really love this one from the Superdrug B. range.  My only concern with it would be the shade range as there were only two options in my local store – light or medium.   So if none of these suit an alternative and one my mum swears by is the Nivea daily essentials tinted moisturiser. Both TM and BB/CC creams are moisturiser based so are easily blended and great for smoothing out the skin tone.  They are not a heavy base and feel quite light on the skin, a great alternative for warmer weather or for those who don't like a heavy foundation. Failing the 2 above try adding a drop of day cream to your own foundation and make your own.
Foundations – If your needing something with a bit more coverage you can opt for a liquid foundation.  I've chose two which are the Benefit hello flawless oxygen wow and the L'Oreal true match.  Both quite similar in that they are both a thin liquid-y texture which allows you either to apply a medium coverage or build it up a little more with thin layers.  The L'Oreal one has a vast collection of shades so finding a colour to suit you shouldn't be difficult.  They are both easy to blend and leave the skin with a semi-dewy finish.

Bourjois 1 2 3 pefect – scrap that, any Bourjois foundation I have tried whether it be this one, the Happy Light or the Healthy mix I think are more aimed at those with normal/dry skin, If you are after a full coverage foundation how ever none of these offer that.  The healthy mix and 1 2 3 perfect are more on the medium coverage, whereas the happy light I would stage as 1 up from a tinted moisturiser.  They are all easy to blend however and don't cling to any dry patches.  They also have a very handy colour range which spreads throughout, so if you are a shade in one foundation this carries through them all including their pressed powders.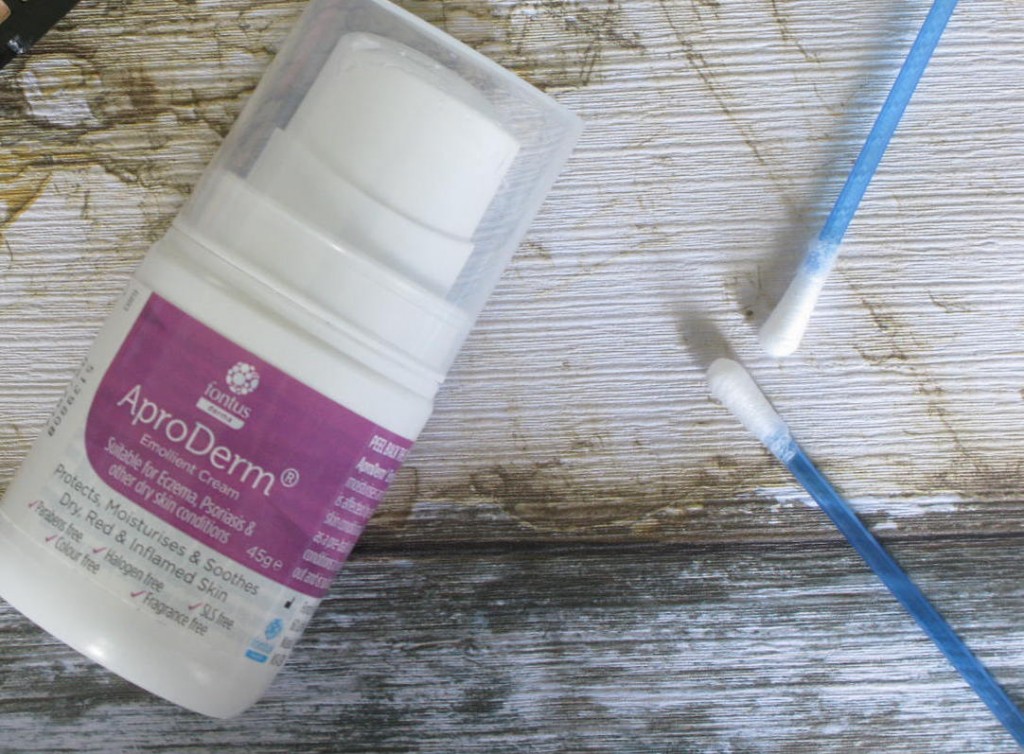 Tips & Tricks
Primer, primer, primer.

Moisturise the skin before applying makeup, and leave for 5-10mins to allow it to soak in, AproDerm is great for this.

Avoid powder foundations or mousse, as they tend to be more suited for oily skin types.

For combination skin apply a thin layer of pressed powder to the t-zone area.

High coverage concealer may allow you to apply less foundation resulting in less cakey-ness.

Setting sprays add a touch more moisture into the skin.

Highlighter can 'fake a glow' to matte skin.

Exfoliation is key to removing dead skin cells and smoothing skin surface.

Look for Hydration masks instead of your usual spot clearing ones which will dry skin out more.

Oils and Serums at night can give skin that boost it needs. 

Dampen your makeup sponge or brush.

Drink up. Plenty of water to hydrate from the inside out.
Have you tried any of these before, and have you any tips for dry skin?
We would love to hear from you.
Leave your comments below and post via the Facebook icon to keep up to date with what others are saying too.