30 Dec

Glowing Skin For The New Year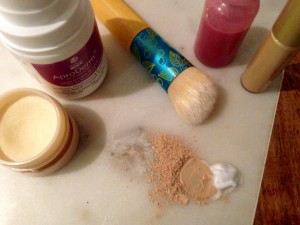 It's New Year's Day and once again you're waking up and starting those all too familiar resolutions. So how about trying a new one? For your skin, whether you have dry, dehydrated or spot-prone skin, taking some time to restore your skin back to its natural healthy state is really important.
Be gentle; don't rush in with face scrubs and peels. These will only leave you feeling raw. Instead, use cleansing oil first and massage it in circular motions over your face. To rinse, instead of using warm water, try to have it as close to cool/cold as you can tolerate, it's winter but be brave!
The benefits of washing in cold water instead of warm or hot water are numerous for sufferers of dry skin conditions; cold water is more soothing for skin affected by eczema and psoriasis as hot water dehydrates the skin. During and after exposure to a cold water shower, uric acid levels produced by the skin significantly decrease whilst glutathione – an antioxidant produced by your body- increases to keep toxin breakdown at optimum level.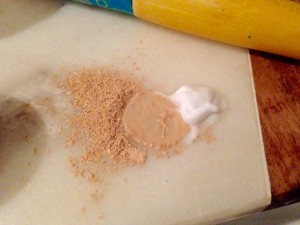 After rinsing, moisturise your face in upward circular motions – up, out and round. I would recommend using a cream with a high water content. One which I love to use is Aproderm® Emollient Cream, it's formulated for dry skin conditions but is ideal for a skin detox because it contains purified water (chlorine free) and no parabens, mineral oils or fragrances. Aproderm® is hydrating and creamy enough to use on both the face and body, targeting dry skin patches in particular.
After rinsing in cold water your pores close up, minimising the chance of dirt finding its way in. This helps to present a smoother surface to apply makeup. I would recommend using a mineral base, as these are non-clogging. To keep your skin glowing and dewy, keep the base sheer. Mix some mineral foundation (I use Inika's foundation powder base but others are available) with a small amount of Aproderm® to make an easy tinted moisturiser – it applies so smoothly, like a balm. To help boost your glow, try Becca Cosmetics Shimmering Skin Perfector- it contains antioxidants and SPF to keep your skin looking fresh. A small amount of this across the tops of the cheekbones, the centre of the nose, the cupid's bow (middle of top lip) and a tiny amount blended into the inner corner of the eye socket will light up your face. Add a small amount of blush to the apples of your cheeks and set with a tiny dusting of mineral face powder.
Perfect glowing skin for the new year (and no hint of a hangover!).
We would love to hear from you.
Leave your comments below and post via the Facebook icon to keep up to date with what others are saying too.