14 Jul

How to make the most of festival season

So, you fancy trying your hand at a festival or two?
Well… here are some tips to help you get the most out of the festival season.
Which Festival?
With so many different festivals to choose from, which one do you pick?
To be honest, the best way to pick is, google it! Go online and search each of the festivals, take a look at the previous/current line ups, locations, read the reviews from people who have been. If you know anyone who's been before then pick their brain for things that you want to know. Doing a bit of research is the best way to find out which festival is best for you. Last thing you want is to find yourself at a weekend packed with hard core dance if you're a R&B fan.
Advance purchase
Once you have found the right festival for you, don't stop there. Get your tickets booked in advance, tickets sell out really fast at most festivals, so get in there early.
Never buy tickets from touts at the festivals, you'll most likely get ripped off and maybe even end up with fake tickets. You don't want to be out of pocket and out of the festival!
Ready to go!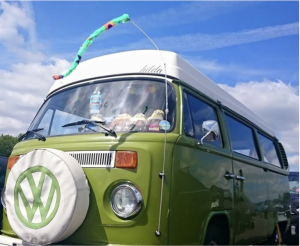 Not quite… choosing the festival and having your ticket is one thing, but have you thought about the rest? Accommodation and packing?
Well, you best get your skates on or should I say wellies. Most festivals have camping onsite, so you can rough it like it's meant to be and enjoy the whole experience to the fullest. Whereas some people take advantage of the camper van craze. It's multipurpose – travel & accommodation in one. (My personal favourite!)
If you like the idea, but not the sleeping bags and bug side of things, then why not take a look and see if the festivals have glamping huts available?
Glamping is the newest form of camping, where nature meets luxury. It's all the fun, but with added benefits and luxuries, like a bed, heating, and a toilet. It's a great way to stay in the heat of it all, and with limited amenities at festivals it can be a great comfort at the end of the day.
If you're not up for camping or glamping then make sure you look into a local B&B or hotel in advance, as they are likely to fill up quickly. Make sure it's not too far to travel each day. Last thing you want is a long journey on top of the long festival days.
What should you take?
When packing bear in mind, where you are staying and what facilities you have at your accommodation and during the days at the festival.
Here is a rough guide on things you may need; –
Backpack – for all the essential gear
Day pack / bag – for all the non-pocket-size things i.e. Purse, hand wipes, etc
Tent – that's if you're camping, getting there early is a good idea to find the best place to pitch the tent.
Sleeping bag – of course for the above
Camping equipment – if you're camping you will need some basics, cups, water bottle, kettle for the all-important morning cup of tea, and of course, mini stove and pan for the bacon sarnies to get the day started.
Clothes – can't forget those, make sure you pack for all weathers (this is England after all).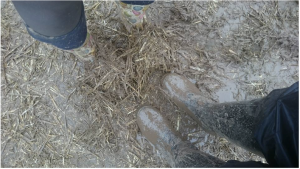 Wellies – whether its dry or even if there's a slight bit of rain, just think of how many people will be walking around, that makes for a lot of mud. Good walking boots are always a second-best option if you don't have wellies. None of us want the Bridget Jones incident, do we?
Sunglasses and sun cream – these are the essentials, protecting your eyes and your skin is never more important then when you have long days in the sun. Hats are always a good idea as well for you and your children (if you are taking them).
Mobile phone – don't forget the charger. Festivals get crowded and it's easy to get separated from your friends, so keep your mobile charged and on you all the time, just in case.
Cash – always have cash. Make sure you have enough for the weekend, as cash points are hard to find at festivals (if there are any). Never keep all of your cash on you just in case you misplace your purse, but wherever you keep it, make sure it's safe.
Medication – take any essential medication that you need for yourself, keeping it in the original containers, with the label on, and only carry what you need for the duration of your stay. Be prepared to show it at the gates and don't hide it. Insect repellent and even a mini first aid kit won't go a miss either.
Toiletries – and not just for the type of accommodation. Think about the toilet facilities (you don't want to be caught short) during the day, so maybe tissue, wet wipes and sanitizer for hands and to freshen up throughout the day: deodorant, body spray, etc.
AproDerm® Colloidal Oat and Emollient creams are great substitutes for soap. So as well as always having something to wash your hands with, you also have a great daily moisturiser and after sun rolled into one. What could be better.
Be safe!
Safety warning – if someone offers you anything that you're unsure of, don't take it! Do not accept drinks from strangers and be careful never to leave your drinks unattended even for a second.
Consider a 'buddy system', you look out for a friend and they look out for you. Plan a meeting place with your buddy in case you get lost or go your separate ways for a while. You can't always rely on your mobile as your battery may die or the network signal maybe weak.
If you're drinking alcohol, make sure you have a soft drink or water in between, as the warm summer days can dehydrate you, as can the alcohol. Drink sensibly and never drink and drive!
Music can be loud at the festivals, and if you are close to the stage and the speakers, this could damage your hearing. Try using ear plugs if you get close to the stage or speakers. Look after your ears, you only get one pair.
And finally…
Festivals can be an unforgettable experience and add some great memories to your summer, so just make sure to do that all essential planning beforehand to help your weekend go off without a hitch.
Remember to take a walk when you get there and survey the site, make note of toilets, first aid, etc. Don't forget your tent location if camping, you can always add a flag or something bright to the outside, to help you spot it amongst the rest. That way you can enjoy the experience from start to finish!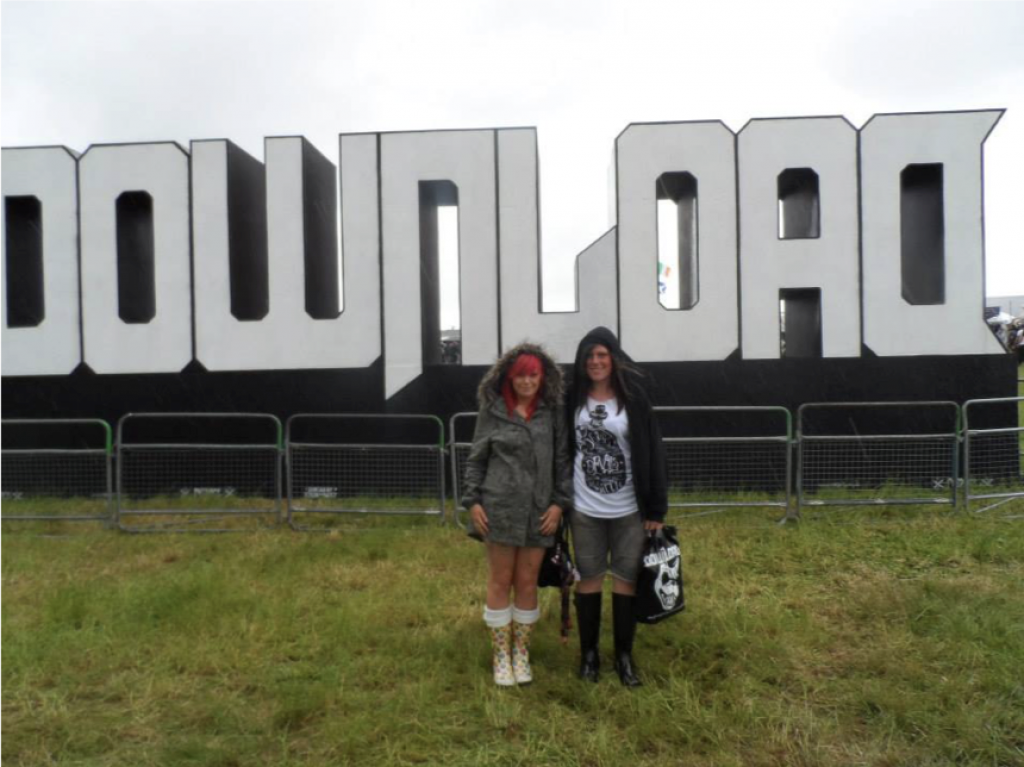 Thanks to Heidi Whitehouse and Natalie Whitehouse for use of their pictures from Download festival.
We would love to hear from you.
Leave your comments below and post via the Facebook icon to keep up to date with what others are saying too.