31 Oct

The Magic of Bonfire Night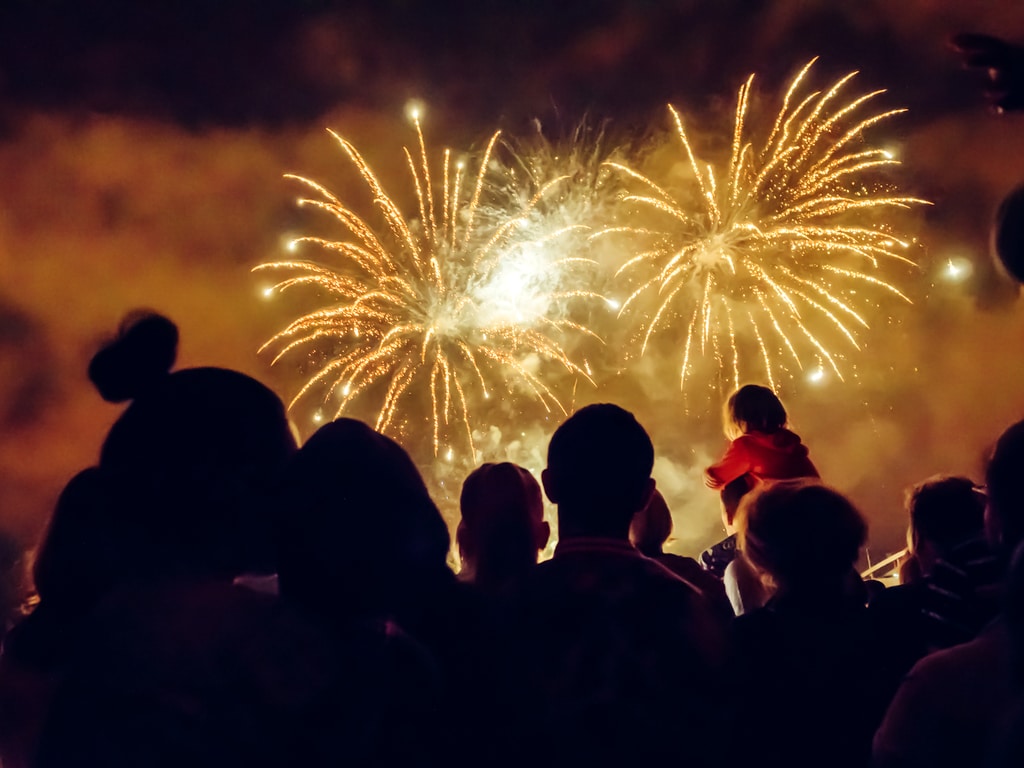 Guy Fawkes Night, also known as Bonfire Night, is one of the most spectacular nights of the year. Falling annually on 5th November, Bonfire Night is a night of frivolity, inspiring memories of gloved hands tucked into fleecy-lined pockets, eyes mesmerised by the sight of the crisp dark sky bedazzled by exploding colours and patterns, and the comforting images of families forming intimate circles around a crackling bonfire.
A Tragedy Avoided
Guy Fawkes Night is a celebration of thwarting a plot to blow up the House of Lords, along with the new Protestant King, King James I, and the anti-Catholic parliamentarians who were present that day in 1605. The tradition of lighting bonfires to burn effigies of Guy Fawkes, one of the plotters, has almost vanished in present day Bonfire Night celebrations. Now, it's an enjoyable social gathering with fantastic firework displays, blazing bonfires, and hot, comforting food. However, in Lewes, near Brighton, the dark and fiery traditions persist and political effigies are set alight and paraded, burning, through the streets.
If Lewes is too far to travel and you're looking to enjoy this lively night closer to home, there are other ways to do so. For example, you could celebrate at home this year and invite your friends and family over to enjoy the evening with you. Bonfire night can be a magical occasion when shared with friends and loved ones, everyone enthralled by the colourful display of fireworks, or keeping warm beside the roaring flames of a bonfire. Indulging in traditional Guy Fawkes Night food, such as hot soup, cheesy baked potatoes cooked on the bonfire, or a sticky toffee apple, all great ways to keep yourself warm on a chilly November evening.
Remember, Remember to Celebrate Safely
With all the entertainment to be had, it's easy to forget the dangers that can arise on this festive night when the proper precautions are not taken. So, if you do decide to host the festivities at home, you should bear a few things in mind to stay safe!
If you're planning on building a bonfire, a traditional part of any Guy Fawkes celebration, think about lighting your bonfire in the daylight to ensure there are no sleeping animals (especially our prickly little friend, the hedgehog) hidden amongst the wood of the bonfire. Also, make sure to build your bonfire a safe distance away from any buildings and trees, and ensure you all enjoy the bonfire from a safe distance.
If you're hoping to wow your guests with your firework prowess, buy fireworks that are suitable for the size of your garden, from an authorised supplier, making sure to check that they are marked with the British Standard number, BS 7114. Furthermore, whilst sparklers are great fun for children and adults alike, its best to be overly cautious when handling these burning fire sticks by wearing gloves at all times; ensuring children are supervised by an adult; and by holding the sparkler horizontally, as far away from the face and body as possible. If you or your children regularly apply moisturisers or emollients for eczema, psoriasis or dry skin, check to see if they contain paraffin – it's a common ingredient that is highly flammable. Our advice is to consider using a paraffin-free alternative such as AproDerm® Colloidal Oat Cream.
Local, Community Bonfire Night Celebrations
However, if like me, you've heard that Bonfire Night can be 'the most polluted of the year', and you want to alleviate some of the strain on the environment caused by endless individual bonfires and household firework displays, you can easily immerse yourself in the crowds of people who attend local, community-held Guy Fawkes celebrations and parades. This is a great way to celebrate Bonfire Night in an eco-friendly manner, and enjoy a professional firework display without having to worry about your safety. You could even treat yourself to a glass or two of spiced mulled wine (why not start the festive season early this year!).
If you like the sound of attending a community celebration, a quick internet search should show you plenty of nearby options, or you could look for ads in your local newspaper. Schools, churches, community groups and parks often hold firework displays, and word-of-mouth is an effective advertising tool, so if in doubt, ask a friendly neighbour.
However you celebrate Bonfire Night, take care and keep safe!
We would love to hear from you.
Leave your comments below and post via the Facebook icon to keep up to date with what others are saying too.